Senomix Software Inc.
Privacy Policy
We are EU GDPR compliant.
Your data and privacy are protected.
This privacy policy applies to the web site of Senomix Software Inc. and all interaction with our customers.
Senomix Software is a privately held corporation located in Toronto, Ontario, Canada. As such, we are held accountable to Canada's Personal Information Protection and Electronic Documents Act (PIPEDA), about which you can read more at the site of the Office of the Privacy Commissioner of Canada, here: http://www.priv.gc.ca/
Your privacy is important to us and we take very seriously our responsibility to protect the information you provide. The information we receive and how it is handled through your use of the Senomix web site and various data hosting plans is summarized as follows:
Log Files and Cookies
This web site uses industry standard analytics packages which automatically gather limited information about visitors. These anonymous details are stored in server log files and may include IP addresses, browser type, basic IP information, referring pages, the operating system used and date/time stamps. This information does not identify individual users. Information is used for site administration and analysis of web site usage and trends.
Web site cookies may be used to record visits and help finalize license purchases. Cookies are very small text files that are stored on personal computers for reference purposes and we do not link the information stored in those files to any personally identifiable information you may provide while on our site.
Both session id cookies and persistent cookies may be used. A session cookie expires when your web browser is closed and a persistent cookie may stay on your computer's hard drive for an extended period. Session cookies make it easier for you to navigate our site and persistent cookies can perform such activities as storing a registration password (so you do not need to sign in every time you visit a password-protected area) and may be used to track the interest of a visitor to display appropriate information during a visit.
Senomix Data Hosting Plans
Time and expense tracking data can be recorded on Senomix's server computers by you and your office through use of a Senomix hosting plan.
To ensure the security of your data, data stored under a Senomix hosting plan will be regularly backed up to computers and media controlled by Senomix Software Inc. To assist in improving the Senomix hosting services delivered to you and your office, your data usage may be viewed by Senomix staff during periods of system maintenance, development and testing.
At no time will data stored by you under a Senomix hosting plan be distributed outside of Senomix Software Inc. or shared with external parties.
Personal Information Collected by Senomix Software
When you contact Senomix Software for product support, general questions, or to purchase a software license, personally identifiable information such as names, postal and e-mail addresses, phone and fax numbers may be collected to process your request.
How Senomix Software Uses Information Collected Online
Unless you otherwise consent, Senomix Software will use your personal information only for the purpose for which you provided it to us, such as to deliver a license to Senomix Timesheets or to provide you with further information about our products. We will use this information for general record keeping of the business and to provide you with notices about our company (such as upgrade notification e-mails, renewals of support, and information on new system features).
At any time, you may have your information removed from Senomix Software's records by contacting us by e-mail at support@senomix.com.
How Your Information May Be Shared
Purchases made via credit card may be handled through our payment processor, with your payment information provided to that organization at the time your order is received. No credit card information is retained by Senomix Software Inc. itself.
We may be required to release personal information or data collected under a Senomix hosting plan under the following circumstances:
Where release is required by law (for example, a subpoena) or regulation or is requested by a government agency;
Where our records indicate a company may be engaged in fraudulent activity or other deceptive practices that a governmental agency should be made aware of; or
To appropriate persons, where your communication suggests possible harm to others.
We will never sell or rent your personal information.
Help Us Keep Your Information Accurate
If your personal information changes or you would like to review the information we may have on file, please e-mail us with your new details or review request at support@senomix.com
If you have any questions about this privacy policy, you can contact us by e-mail at info@senomix.com
by phone: (416) 803-9705
or by post:
Senomix Software Inc.
86 Gerrard St East, Suite 16B
Toronto, Ontario
Canada
M5B 2J1
This privacy policy was last revised on October 14th, 2014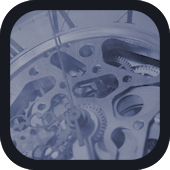 Senomix Software Inc.
86 Gerrard St East, Suite 16B
Toronto, Ontario
Canada, M5B 2J1
(416) 803-9705



© 2003-2023
Senomix Software Inc.
All Rights Reserved

Intuit and QuickBooks are registered trademarks of Intuit Inc. Used with permission.
Member of the Intuit Developer Program.