European Union
General Data Protection Regulation (GDPR)
On May 25th, 2018, the European Union's General Data Protection Regulation (GDPR) came into effect. To help with your company's confirmation of compliance with GDPR, we have created this page to clarify for you how Senomix Software Inc. (hereafter referred to as "Senomix") manages and protects your company's data.
Senomix's Privacy Policy can be reviewed at any time through the link found at the bottom-right corner of the Senomix web site. The Senomix Privacy Policy outlines the privacy issues of interest to most of the world, but customers based in the European Union will find clarification of these points helpful for GDPR compliance:
What personal information does Senomix store?
Under a hosted Senomix plan, Senomix records only the information which you provide.
Your office's projects, your recorded time and expenses and other details are securely stored on Senomix's servers, and you can view that information at any time through the reports available in your account. That information can also be removed from your Senomix account at any time using the data deletion options provided through your system screens.
For self-installed systems (managed on your own office's servers), Senomix stores none of your recorded information. All data for self-installed Senomix systems is stored and managed on your own office's network.
As noted in Senomix's Privacy Policy, Senomix uses web page tracking to record the web pages visited by system users.
Senomix stores no credit card or other financial information on its own computer systems. Credit card details are handled securely by our payment processor, Stripe. Stripe's own privacy policy can be found here: https://stripe.com/privacy
Who does Senomix share data with?
Senomix only shares your data with the people you authorize through the user accounts created in your system.
Your data will never be shared outside of Senomix's systems unless you choose to share it yourself. The exception to that would be requests for data made by law enforcement (for example, under a subpoena).
What would happen in the event of a data breech?
Should a data breech occur (in other words, a 'hack' of our servers which resulted in customer data being leaked), all affected customers would be informed of the breech within 24 hours of Senomix becoming aware of the issue. Appropriate law enforcement authorities would be contacted as soon as is possible upon discovery of a data breech.
How is my "Right to be Forgotten" handled?
Under the GDPR, you have the right to request the deletion of your data at any time.
You have full control of your own Senomix account and can delete whichever data you choose. Should you decide to cancel your Senomix account at some point in the future, all of your office's data would be removed from Senomix's servers at the time of your account cancellation.
How is my "Right to Data Portability" handled?
At any time, you can export your data from your Senomix account using one of the database export reports provided through your administration application's report screen.
The format of those data exports can be found in your Administration Application Users Guide (you can click the Help button of your admin app to go there) with those exports allowing you to transfer your office's data to whichever external system you would like.
If you have any other questions about how Senomix complies
with the EU GDPR regulations, please do contact us.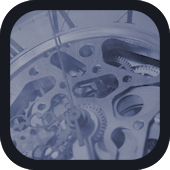 Senomix Software Inc.
86 Gerrard St East, Suite 16B
Toronto, Ontario
Canada, M5B 2J1
(416) 803-9705



© 2003-2023
Senomix Software Inc.
All Rights Reserved

Intuit and QuickBooks are registered trademarks of Intuit Inc. Used with permission.
Member of the Intuit Developer Program.