Solve Office Time Tracking
With Easy Timesheet Software
Simplify Your Project Work
Employee time sheets are essential for business
You can
save hours every week
with an easy time tracking system
Create Reports in Microsoft Excel

Senomix delivers a simple solution for
employee time tracking.

Collect weekly timesheets,
then link to MS Excel.
Visualize Employee Effort

Get insights from recorded hours with interactive
time series and pie chart graphics.

Streamline your billing, project status tracking
and HR data review.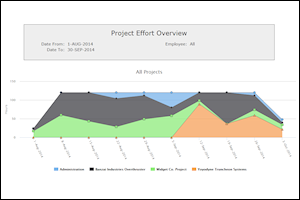 See How Staff Time is Spent

Examine team work history with project charts.

Get immediate answers without face-to-face meetings.
Ready for Windows, Mac and Mobile

Available for Windows, Mac, iPad, iPhone and Android, Senomix provides timesheet software for your computers, tablets and phones.

Use Senomix by itself, or connect with your billing, accounting, and project report systems.
Having used the Senomix Timesheets software for about a year, we are very pleased with the features and ease of use.
P. Schonning
Polyhistor International, Inc.
Florida, United States
Try Your Own Timesheet System Today
With Senomix you can:
✔

Calculate billing numbers in moments

✔

Lower your admin costs

✔

Spot project bottlenecks

✔

See which tasks are consuming employee time
Save hours of work every week
with easy online time sheets
Simplify Staff Admin - Consolidate Business Timesheets
Solve Your Office Time Tracking Today
Senomix Software Inc.
761 Bay Street, Suite 3202
Toronto, Ontario
Canada, M5G 2R2
(416) 803-9705


© 2003-2022
Senomix Software Inc.
All Rights Reserved