Solve Employee Time Tracking
Cut Hours From Admin Chores
I would be delighted to recommend Senomix Timesheets - we would struggle to operate without it now.
R. Uttley
Schwartz LLC
Barnsley, United Kingdom
Get Instant Project Reports
Senomix calculates job status and billing numbers
in moments.
Whether crunching all business hours
or examining one project team, Senomix delivers
precise results out of recorded staff time.
Stop Counting Weekly Timesheets
Automate admin time tracking chores and
save hours every week.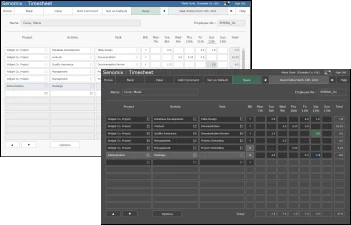 Ready for Windows, Mac and Mobile
Senomix delivers timesheet apps to your computers, tablets and phones.
You can track project progress, approve employee hours, or calculate billing with a few button clicks.
Stop chasing emailed spreadsheets, and connect employees with a time tracking app you can start using today.
Installs to Your Taskbar
You can run Senomix alongside Microsoft Office, or use your time tracker as a traditional web app.
Progressive Web App (PWA) technology lets you add Senomix to your desktop in less time than it took to read this sentence.
See for yourself:
Approved by Microsoft
Deploy easy time tracking trusted
by the Microsoft App Store.
Connect to QuickBooks
Senomix works with your office's accounting systems.
Connect direct to QuickBooks for effortless client billing.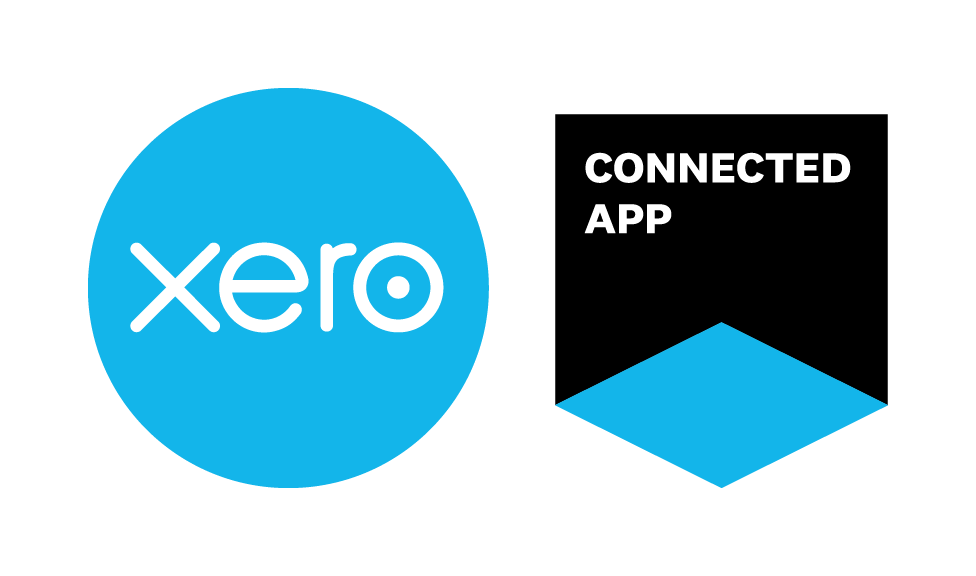 Link with Xero
Connect your Xero accounts and ease project tracking.
Use Single Sign-On (SSO) Authentication
Connect secure without an email and password
through your corporate SSO authentication dashboard.
Ready for Your Identity Provider
Sign in using OneLogin, PingIdentity, Auth0 / Okta, Google Workspace,
Microsoft Azure Active Directory (Sharepoint Azure AD / Microsoft Entra ID)
and other SAML 2.0 authentication platforms.
Simplify Staff Admin - Cut Your Paperwork
Track Time with Ease
Enter hours in weekly timesheets or track time with an automatic stopwatch.
Senomix fits your work preference for tracking billable hours.
Visualize Employee Effort
Gain insight from staff hours with
interactive graphics.
See How Office Time is Spent
Get answers without face-to-face meetings.
Create Reports in Microsoft Excel
Tabulate hours without paperwork shuffles.
Collect weekly timesheets,
then check project status in MS Excel.
Easy Mobile Apps
Connect with your mobile devices.
Track work, wherever that work happens.
Join Thousands Tracking Time With Senomix
Works great
with many report functions

I like the range of functionality in the types of reports I can run.

I can look deeply into a specific employee's time, a project,
or even a project task.
Kate J.
Community Relations Manager
Public Relations
Simple system, very good support

Have used since 2009.

Simple to set up and use.

Occasionally had questions which were attended to very quickly.
Erik Z.
Architect
Architecture & Planning
(1-10 employees)
Senomix Success

Integration with our current workflow
was simple.

Makes time tracking
accessible for our staff.

Lisa E.
Project Manager
Research Clinic
(10,001+ employees)
Overall, great!

Easy to use and edit.
I like that I can easily go in and edit.
Sara B.
Registered Nurse
Hospital & Health Care
(10,001+ employees)
Work with Senomix

Makes it easy to record time in an easy to view manner, separating per customer.
David B.
Senior Application Support Engineer
Computer Software
(201-500 employees)
Great system!

I like that the system is very user friendly.
It's very well organized.
Janel T.
Research Assistant
Medical Center
(10,001+ employees)
Senomix is great!

I work across multiple research studies, so it can be hard
to remember and track how many hours
I dedicate in a week to each project.

Senomix makes it is easy for me to adjust my hours accordingly.
It is very user friendly!

I really like that I can create a template of the different
projects I work on and have it set to my default.
That way, each week I don't have to re-type in
all of the project codes.

Overall, I have had a pleasant experience with Senomix Timesheets.

I highly recommend it!

Emma F.
Research Coordinator
Hospital & Health Care
(10,001+ employees)
Review Sources: Software Advice, Capterra, GetApp, Gartner
Free for your first month
Start today and you can:
✔

Lower admin costs

✔

Spot project bottlenecks

✔

Calculate billing numbers in moments

✔

See which tasks consume employee time
Simplify Paperwork Chores
We rely upon Senomix Timesheets for post project analysis, historical tracking of actual effort for informing future estimates and also to support time and materials invoicing.
J. Pyra
PMCS Inc.
Nova Scotia, Canada
Solve Your Office Time Tracking Today
Senomix Software Inc.
86 Gerrard St East, Suite 16B
Toronto, Ontario
Canada, M5B 2J1
(416) 803-9705



© 2003-2023
Senomix Software Inc.
All Rights Reserved

Intuit and QuickBooks are registered trademarks of Intuit Inc. Used with permission.
Member of the Intuit Developer Program.