Senomix Timesheets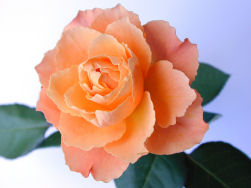 Past News
On May 14th, 2017, we released Senomix version 5.2, adding a variety of features for time and expense entry on Mac and Windows for both hosted and self-installed plans.
Highlights of that new application version included the following:
Employees can now mark a timesheet as complete for the week and ready for approval. Timesheets will now appear for managers as either Incomplete, Awaiting Approval, Approved or Disapproved depending upon their edit state.
Timesheets can now be disapproved from the time entry app manager approval screen, providing an option to clear an employee's mark as complete record lock.
Project tasks may now be designated as being for 'all activities' in a project template, providing a single item list for easy edit across a project's work.
Email address may now be used for system sign-in. The old 'username' attribute remains in place for system sign-in for now but will be phased out of use over time.
Expense claims may now be noted as having been paid for reimbursement to the expense claim submitter.
A free-form comment field has been added to expense claims, allowing managers and employees to add additional detail beyond the expense claim entries themselves.
The Incomplete Timesheets report can now be filtered by groups of employees.
A raw-data project export report has been added to deliver a simple listing of projects and their attributes to Microsoft Excel.
A raw-data user export report has been added to deliver a simple listing of user records and their attributes to Microsoft Excel.
Bug fix: Labels on pie charts were being truncated. That has now been corrected.
In addition to the above, a number of system optimizations and performance improvements have been added to streamline your desktop and mobile apps.
Senomix Software Inc.
86 Gerrard St East, Suite 16B
Toronto, Ontario
Canada, M5B 2J1
(416) 803-9705



© 2003-2023
Senomix Software Inc.
All Rights Reserved

Intuit and QuickBooks are registered trademarks of Intuit Inc. Used with permission.
Member of the Intuit Developer Program.