Senomix Timesheets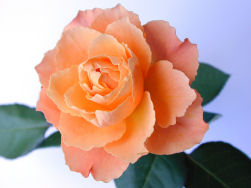 Past News
On November 25th, 2013, we released the Senomix Timesheets web portal, providing a browser-based application for time and expense entry on Mac and Windows.
Highlights of that new application version included the following:
Projects, Activities and Tasks can now be selected for your time and expense tracking from a single window, with in-list search allowing for rapid selection of the items you need, regardless of the number you have to choose from.
In-application context-sensitive help can now be accessed at any time by clicking the "Help" button provided on each screen of your time and expense entry application.
Improved system speed and communications, with HTML5 WebSocket technology ensuring a rapid link to your system server whether you're working in the next office or on the other side of the world.
Compatibility with the Google Chrome, Firefox, Mac Safari and Internet Explorer (version 10 or later) web browsers allows you to work with the platform you prefer best, with inter-operability between Windows and Mac OS X computers providing continued multi-platform support.
Hours rounding for timesheet and stopwatch tracked time is now set to round up to the nearest five, ten, fifteen or thirty minutes as your office prefers.
One-click sign-in is available for your system through your "Enable Automatic Login" preference.
Senomix Software Inc.
86 Gerrard St East, Suite 16B
Toronto, Ontario
Canada, M5B 2J1
(416) 803-9705



© 2003-2023
Senomix Software Inc.
All Rights Reserved

Intuit and QuickBooks are registered trademarks of Intuit Inc. Used with permission.
Member of the Intuit Developer Program.