Senomix Timesheets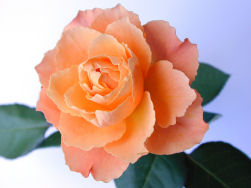 Past News
On May 27th, 2013, we released Senomix Timesheets v4.2, providing time entry applications for Apple iPad, iPhone, Android / Samsung mobile tablets and phones, and other mobile devices. The following new functionality was added for that version:
Mobile system access is now available for Android / Samsung phones and tablets, Apple iPhone and iPad, and other modern mobile devices. Time entry can now be completed on both desktop computers and remote wireless systems, with this new platform functionality available for both hosted plans and self-installed Senomix systems.
System sign-in from a second computer or mobile device will now automatically 'bump' any other connections you may have left active on other computers. So, if you have forgotten to sign out your in-office Senomix Timesheets session, you can now connect in from your phone, tablet or home office computer without interruption.
Following BlackBerry's transition to their new BlackBerry 10 operating system, the native BlackBerry client for BlackBerry O/S 7 and earlier has now been discontinued. You can now connect in to your Senomix account or self-installed server from your current BlackBerry device using the Senomix Timesheets mobile app.
Senomix Software Inc.
86 Gerrard St East, Suite 16B
Toronto, Ontario
Canada, M5B 2J1
(416) 803-9705



© 2003-2023
Senomix Software Inc.
All Rights Reserved

Intuit and QuickBooks are registered trademarks of Intuit Inc. Used with permission.
Member of the Intuit Developer Program.