Senomix Timesheets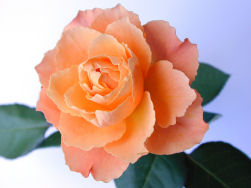 Past News
On January 3rd, 2011, Senomix Software Inc. released version 3.33 of Senomix Timesheets. The following new functionality was added for that version:
The Senomix Timesheets data directories (/st_conf and /st_data) can now be relocated from the Windows Services root directory to whatever partition or directory your system administrator would prefer for data storage. Instructions for that data relocation process can be found in the Installation Guide.
A proper French translation of all Senomix Timesheets system screens has been completed, with French language text now available by selecting the preferred Language option for your system users.
The saving of timesheet data over low-bandwidth BlackBerry wireless networks is now considerably faster. Timesheet 'save' actions for Windows and Mac OS X desktop systems remain almost instantaneous, with a timesheet 'save' action on BlackBerry now requiring only a few seconds to complete (regardless of the quantity of entries or comment text).
Multiple timesheet entry and administration applications can now be run simultaneously on the same computer, with each application connecting to a different user account.
BlackBerry login preferences have been adjusted to make it easier for multiple employees to share the timesheet entry application on a single BlackBerry device. Username and password information can be auto-entered as preferred, with complete auto-login and 'password blanking' options also available.
The preferred listing order of timesheet and expense claim records is now automatically remembered based upon the user's column header selection on the listing screens. Corresponding preference options to set listing order indirectly in the Settings screen have been removed.
The Create Report screen now automatically remembers a user's preference for viewing or saving reports, with that report option selected based upon the user's last created report.
The Off-Week Filing screen of the timesheet entry application has been revised to make it easier to create past or future timesheets for completing records in advance (e.g. to cover upcoming Vacation) or to cover a missed past week of effort.
Senomix Software Inc.
86 Gerrard St East, Suite 16B
Toronto, Ontario
Canada, M5B 2J1
(416) 803-9705



© 2003-2023
Senomix Software Inc.
All Rights Reserved

Intuit and QuickBooks are registered trademarks of Intuit Inc. Used with permission.
Member of the Intuit Developer Program.