Senomix Timesheets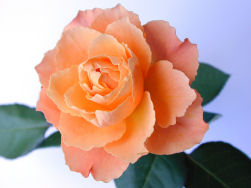 Past News
On August 23rd, 2010, Senomix Software Inc. released version 3.32 of Senomix Timesheets. The following new functionality was added for that version:
Connecting to Senomix Timesheets from your BlackBerry has become even easier!
Now that Senomix Software Inc. is an Associate Member of The BlackBerry Alliance, our software has clearance to communicate over the BlackBerry Internet Service. Rather than specify parameters for your connection, system users may now log in direct from their handheld devices without requiring additional details from their telecom carrier.
Previously connection options for corporate BlackBerry Enterprise Server (BES), Wi-Fi and Direct TCP connections still remain available for use as suits your preferences.
BlackBerry communication in handheld network conditions of low bandwidth are now even more reliable, with system protocol changes optimized for both desktop and BlackBerry applications. Improvements will be particularly noticeable for both handheld applications and those connecting in with remote desktop systems via GEO satellite internet.
Data import from Microsoft Project has been re-introduced, with a simplified process for importing your project's activity and task billing codes from that application.
The maximum length available for Timesheet Comments has been increased to 5,000 characters up from the previous 1,000.
Simplifying the system interface, the Insert/Update toolbar buttons in administration screens have been replaced by a single "Save" button, with the "Clear" button renamed to "New". The timesheet entry screen has also been clarified, with the "Submit Time" button now reading "Save" to eliminate the confusion encountered by some new system users.
Senomix Timesheets for BlackBerry is now compatible with touch screen 9800 Torch devices.
A bug has been resolved which restricted some remote users from connecting to Senomix Timesheets with full network capability from some off-site locations (connections in those circumstances were limited to one user at a time from those networks).
Senomix Software Inc.
86 Gerrard St East, Suite 16B
Toronto, Ontario
Canada, M5B 2J1
(416) 803-9705



© 2003-2023
Senomix Software Inc.
All Rights Reserved

Intuit and QuickBooks are registered trademarks of Intuit Inc. Used with permission.
Member of the Intuit Developer Program.