Senomix Timesheets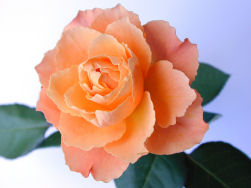 Past News
On June 21st, 2010, Senomix Software Inc. released version 3.31 of Senomix Timesheets. The following new functionality was added for that version:
Senomix Timesheets for BlackBerry is now available for your office. Ready to use with BlackBerry OS v4.7 or later, this application allows you to connect to your office's Senomix Timesheets system whether in-house or on the road, with full timesheet and stopwatch functionality available through your handheld computer.
As with your desktop system, Senomix Timesheets for BlackBerry connects directly to the Timesheets Server program running in your office, so no cables or other data synchronization steps are required. Once your time is saved through your BlackBerry application, it is automatically stored on your office's Senomix Timesheets Server.
Details on installing this BlackBerry time tracker can be found in the System Installation Guide.
Server-side, the e-mail attribute of system user records has also been expanded, with a full 100-characters provided for use.
Senomix Software Inc.
86 Gerrard St East, Suite 16B
Toronto, Ontario
Canada, M5B 2J1
(416) 803-9705



© 2003-2023
Senomix Software Inc.
All Rights Reserved

Intuit and QuickBooks are registered trademarks of Intuit Inc. Used with permission.
Member of the Intuit Developer Program.