Senomix Timesheets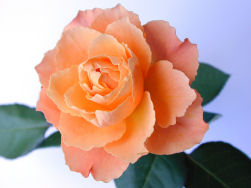 Past News
On October 20th, 2009, Senomix Software Inc. released version 3.3 of Senomix Timesheets. The following new functionality was added for that version:
Wherever you are in the world, if you're connected to Internet TCP/IP, you can now connect to your office's Senomix Timesheets system.
Communications have been adjusted to work via TCP rather than the UDP network used in previous versions of Senomix Timesheets. The result is a system more friendly to external networks which requires minimal configuration to connect off-site users. Those working on client sites, out of home offices, traveling out-of-town, or stopping in at the coffee shop for Wi-Fi are now able to access Senomix Timesheets as if they were working in the same office.
Details on configuring your office's network to allow external use of Senomix Timesheets may be found in the System Installation Guide.
The interface and communications for Senomix Timesheets is now even faster. Improvements will be most noticeable to larger (100+ user) offices, but even the smallest groups will see their fast system screens acting even snappier.
The Mac version of the Timesheets Server may now be set to operate as a Daemon process on your office's Mac OS X server.
QuickBooks imports of Employee, Customer:Job, Service Item and Class attributes will now ignore those records which have been designated "Inactive" in QuickBooks.
The table window listing for Project, Activity and Task administration screens may now be sorted on both Identifier and Full Description.
The table window listing for the User administration screen may now be sorted on lastname/firstname, firstname/lastname, username or employee no.
A button has been added to toggle the display of all or only active system users in the User administration screen.
The SMTP Port number may now be specified for e-mail reminders to suit offices which use networks connecting e-mail at ports other than 25. Attributes for username, password and the SMTP server name itself have also been increased in size to 100 characters each.
The length of the Project, Activity and Task Identifier attributes have been increased to 50 characters.
Senomix Software Inc.
86 Gerrard St East, Suite 16B
Toronto, Ontario
Canada, M5B 2J1
(416) 803-9705



© 2003-2023
Senomix Software Inc.
All Rights Reserved

Intuit and QuickBooks are registered trademarks of Intuit Inc. Used with permission.
Member of the Intuit Developer Program.