Senomix Timesheets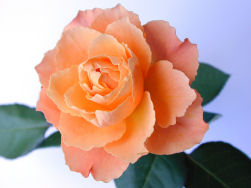 Past News
On February 10th, 2009, Senomix Software Inc. released version 3.1 of Senomix Timesheets. The following new functionality was added for that version:
Automatic e-mail reminders may now be sent to employees who have not completed their timesheet for the previous week. The customizable reminder e-mail is automatically sent as your office's time increments to the next week.
QuickBooks Classes can now be imported into Senomix Timesheets and used as Tasks for recording time. As before, offices which do not use QuickBooks Classes may continue to use nested Service Items for their time recording.
Senomix Timesheet Comments are now exported to QuickBooks as "Timesheet Notes".
The "Hours in Week" attribute for setting the number of hours of your office's standard work week is now set office-wide (rather than being an attribute set by each manager when creating reports).
Individual users can now have their own "Expected Work Week Hours" set to identify the number of hours they are expected to enter in a weekly timesheet if greater or less than the office's standard work week (e.g. for part-time employees).
With the addition of the "Expected Work Week Hours" attribute, the Incomplete Timesheets report will now take into account users who are expected to register fewer than the standard office work week hours (e.g. part-time employees).
An "Hours in Day" attribute has been added to the system to allow your administrator to specify the expected length of a typical work day (e.g. 7.5 hours, 8.0 hours).
An "Overtime" row has been added to the Spreadsheet Report to identify the number of hours worked in excess of your office's specified "Hours in Day".
A "Work and Billing Report" is now available which lists work in progress hours and estimates along-side the billing amount recorded to date for those hours.
Report output is now sorted by billing code identifier if reports are set to display that identifier before the individual Project, Activity and Task descriptions.
The Administration Application can now be launched from a central network location via Java Web Start.
The Stopwatch now remembers the last selected Project, Activity and Task when exited.
The login screen may now use (and remember) a domain name in place of an IP address when specifying system login (should your office want to identify the Timesheets Server by a domain name via your office's DNS).
The employee-generated Timesheet Comment and Estimate Listing reports will now display the billing code Identifier attributes if identifiers are set for display on the user's time entry screen.
Bug fix: If a Project, Activity or Task billing code is set to an 'inactive' state, it will now be removed from an employee's saved Timesheet Defaults template.
Senomix Software Inc.
86 Gerrard St East, Suite 16B
Toronto, Ontario
Canada, M5B 2J1
(416) 803-9705



© 2003-2023
Senomix Software Inc.
All Rights Reserved

Intuit and QuickBooks are registered trademarks of Intuit Inc. Used with permission.
Member of the Intuit Developer Program.