Senomix Timesheets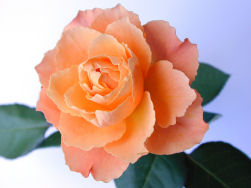 Past News
On June 16th, 2008, Senomix Software Inc. released version 2.82 of Senomix Timesheets. The following new functionality was added for that version:
A Stopwatch Timer has been added to allow the automatic recording of effort hours. The Stopwatch may be minimized to a user's system tray to run unobtrusively in the background and is also available for use on Macintosh OS X and Linux computers.
The Timesheets Server will now display an icon in the system tray of its installed computer when in operation, with a context menu for that icon allowing an administrative user to view a list of connected users, send a shutdown warning to system users or shut down the timesheets server.
Users can now re-order the entry rows on their timesheets with a pair of 'row move up/down' buttons, with the same functionality also available from alt-arrow keyboard hotkeys.
A 'Sort' button on the timesheet will now automatically sort a user's entered timesheet rows in alphabetical order when clicked.
A 'Non-Financial Reports Only' access right has been added to the Timesheet Reports application to allow managerial users to access user timesheet and estimate data without seeing associated billing rates or expenses.
The full descriptions of inactivated Project, Activity and Task billing codes are now displayed in the Timesheet Entry application for past user timesheets. New timesheets are still restricted to the entry of active billing codes only, but past timesheets may now be reviewed and submitted as needed with the description of inactivated codes visible for reference.
The selected row and column in a user's timesheet and estimate entry screen is now lightly highlighted to provide a quick reference of the user's focus on-screen.
A "Grand Total" row has been added to the timesheet spreadsheet report to display the total of all timesheet hours contained in the report.
The limit on simultaneously connected users (previously 75) has now been removed.
User connections are now automatically renewed if any of the timesheet entry, stopwatch, administration or reports applications are left idle. A user is no longer prompted to confirm their connection after an hour of inactivity -- their Senomix Timesheets session is now silently acknowledged and the connection maintained until ended by the user.
Senomix Software Inc.
86 Gerrard St East, Suite 16B
Toronto, Ontario
Canada, M5B 2J1
(416) 803-9705



© 2003-2023
Senomix Software Inc.
All Rights Reserved

Intuit and QuickBooks are registered trademarks of Intuit Inc. Used with permission.
Member of the Intuit Developer Program.