Senomix Timesheets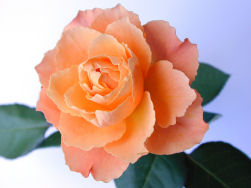 Past News
On January 28th, 2008, Senomix Software Inc. released version 2.81 of Senomix Timesheets. The following new functionality was added for that version:
The network-launched Java Web Start Timesheet Entry application can now be used with Macintosh OS X and Linux computers.
A Project Templating mechanism is now in place which allows the sharing of the same activities and tasks across multiple projects. This provides an easier way for offices with many (3,000+) projects to manage their billing codes.
QuickBooks Customers and Service Items can now be managed through the new Project Template functionality.
Timesheet data can now be exported to MYOB Accounting Software as Activity Slips.
The network-launched Timesheet Entry application (powered by Java Web Start) now operates with the same functionality as the standard executable version. The minor differences which previously existed with the network-launched version of the application (such as not being able to launch MS Excel directly to view reports) have now been resolved.
The Timesheet Reports application can now be installed and managed as a network-launched Java Web Start program.
User access rights for the Timesheet Reports application can now be set to allow a user to view only their own report data. This "Personal Reports" option provides an individual with an easy way to track their own project progress and review administrative details such as vacation time taken to date.
A Timesheet Query in the Administration application can now be set to retrieve only those timesheet records which have not yet been approved.
Multiple administrative users can now access the Administration application at the same time.
Duplicate Timesheet Entry rows are now highlighted if they are present when a timesheet is saved.
Printable Timesheets will now display (or not display) the Identifier of the listed Project, Activity and Task records to match the user's own on-screen settings.
Senomix Software Inc.
86 Gerrard St East, Suite 16B
Toronto, Ontario
Canada, M5B 2J1
(416) 803-9705



© 2003-2023
Senomix Software Inc.
All Rights Reserved

Intuit and QuickBooks are registered trademarks of Intuit Inc. Used with permission.
Member of the Intuit Developer Program.