Having Difficulty Signing In?
It looks like you're having problems signing in to your Senomix account. We're here to help!
The cause of your issue is probably one of these two:
Are you using an out-of-date web browser?
Senomix Timesheets will work with the latest versions of the Google Chrome, Firefox, Mac Safari and Internet Explorer (IE 10 or later) web browsers.
For the best performance, we recommend using Google Chrome, which is available at no cost and with a quick installation through this link.
If you would prefer to use a web browser other than Chrome, please ensure that your browser has been updated to the latest version available for your computer.
Is your network firewall blocking your app?
If you have a virus scanner or other active network monitoring tool in place, please check to confirm that your web browser has been white-listed in your scanners to allow all network communications.
If your office is using a restrictive firewall which blocks all but a few network ports, you will need to have your IT staff clear the network port through which Senomix Timesheets communicates with your server. To identify the specific port which must be cleared for your office firewall, or for help in doing that yourself, please contact us.
If none of the above has worked for you, please do contact us. We'll be happy to help!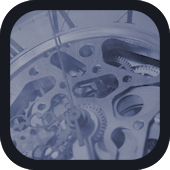 Senomix Software Inc.
761 Bay Street, Suite 3202
Toronto, Ontario
Canada, M5G 2R2
(416) 803-9705
© 2003-2019
Senomix Software Inc.
All Rights Reserved