3.1.1 - Reports Main Menu Screen
If you are connecting to the reports application (either for administrative, non-financial or personal reports) you will be brought to your Reports application's Main Menu: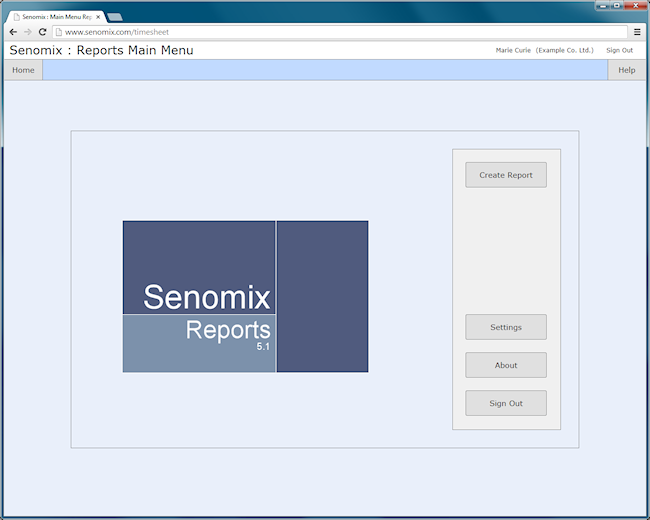 The reports application provides a subset of the functionality provided in the full administration application, with the available options provided in the button bar at the screen's right-hand side. These buttons have the following functionality:
Opens your Create Report screen, allowing you to create time and expense reports.
Opens your system Settings screen, allowing to you set your application preferences.
Opens the About screen for your application, providing information about your system's version and registration.
Signs you out of your Senomix Reports session.
Opens a new web page displaying help for your current screen.