Senomix Timesheets
Network Troubleshooting
for Self-Installed Systems
If you are deploying Senomix Timesheets as a self-installed system in your office and have run into difficulties, please check to see if you've run into one of these common issues.
If your office is on a hosted service plan for Senomix and you are having difficulties, the suggestions listed here will not apply to your system. For assistance with hosted service plans, please contact us.
Is The Timesheets Server On?
Check to see if the Timesheets Server is running by holding down the keys ctrl-shift-esc on the computer which should be running the server. A list of active Windows processes will be displayed.
If you do not see the process "Timesheets Server.exe" in the list of active processes, try starting the application from the Windows Administrative Tools Windows Services list. If a warning message is not displayed, the Timesheets Server will have been started and is now ready to receive your user connections.
Did You Enter The Server IP Address Correctly?
Try running the command "ipconfig" at an MS-DOS prompt on the computer which hosts the Timesheets Server. Make sure the IP address shown in the information displayed is the IP address you're using in your attempts to connect to the Timesheets Server for login.
If your office is running an auto-configured network through a router and computer IP addresses are set to be dynamically assigned, each time the computer which hosts the Senomix Timesheets Server is rebooted the server may be assigned a new IP address.
As with all office network systems, it is strongly recommended that you configure your network to use static IP addresses whenever possible. Otherwise, you will need to check for a new IP address each time you want users to log in and submit office timesheets.
Are You Running A Network Firewall In Your Office?
Are You Using A Router With A Firewall Included?
If your office is using firewall software or has a firewall enabled on your network router, you must allow communication through the firewall network ports used by Senomix Timesheets (as instructed in the Installation Guide). If your firewall is blocking communication with Senomix Timesheets, your client applications will not be able to communicate with the server.
Once you have adjusted your router to "forward" the port required by the Senomix Timesheets Server, your external users will be able to access the system just as if they were seated in your office.
Are There Software Firewalls Or Virus Scanners
Blocking The Application?
If you are running a software-based firewall (such as the default Windows Firewall or Sygate Personal Firewall) on the office PC which is causing you trouble, try temporarily disabling that firewall -- it might be the cause of your block.
Some anti-virus software may also block Timesheets as an unknown application. If your anti-virus software requires approval before new applications will be accepted, be sure to grant access rights to the Senomix Timesheets Server and Timesheet Entry, Administration and Reports applications.
If you have the Windows Firewall active on the Timesheets Client or Server PCs (which you can check under the Windows Control Panel -> Windows Firewall dialog box), confirm that the "display a notification when Windows Firewall blocks a program" checkbox is turned on (you can see that checkbox under the Exceptions tab of the Windows Firewall dialog) and that all Timesheets applications have been included in the Exceptions list to permit traffic. These steps are outlined in the Installation Guide.
If the Server, Admin, Reports and Timesheet Entry applications are already noted in the Windows Firewall exceptions list, it is still possible that Windows has not cleared those applications for access. "Delete" those exceptions and attempt to run Senomix Timesheets again. You should see another Windows Firewall notification which provides you with the opportunity to grant the applications permission to connect and clear any firewall blockages.
Still Having Problems?
If none of the above has helped, please do contact us so we can help resolve your difficulty.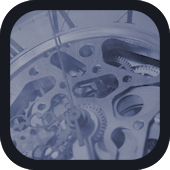 Senomix Software Inc.
761 Bay Street, Suite 3202
Toronto, Ontario
Canada, M5G 2R2
(416) 803-9705
© 2003-2019
Senomix Software Inc.
All Rights Reserved